So I am battling squirrels -- specifically, I have one or more that have taken up residence in the ceiling above the master bedroom. There is a small gap where the soffit doesn't come all the way down to the roof. At some point in the past, the squirrels chewed out a gap large enough to get in. Beyond all the problems they can cause nesting in the ceiling/wall, we can hear them moving around -- quite loudly. In an effort to keep them out, I put a piece of thick screen across the opening. Apparently squirrels carry wire cutters. Admittedly it was an aluminum mesh, but being pretty thick and sharp, I was hoping it would do the trick.
Now I have some solid flashing to put in place, but I don't want to do so when the squirrels are in, as that would just make things worse. So, I need to know how many there are and when the come and go. Behold -- the Squirrel Cam!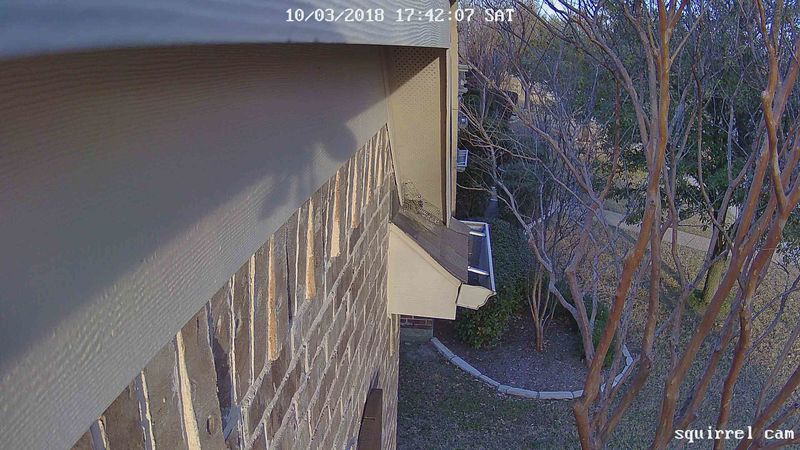 I clipped a 4MP camera to the eaves and pointed it at their "doorway".
--SS