So I was up visiting my daughter at college this weekend. In between fixing fridges and dryers and the like, I had to run to Walmart, Saturday morning. On the way, I happened to look down a side street and saw someone having a garage sale. Not unusual on a Saturday morning. The shape of something sitting out on the sidewalk caught my eye. One my way back, I stopped and ….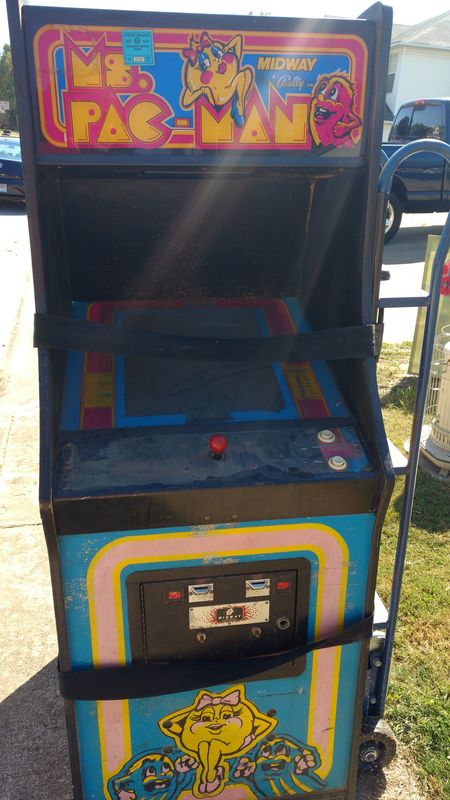 The cabinet has definitely seen better days.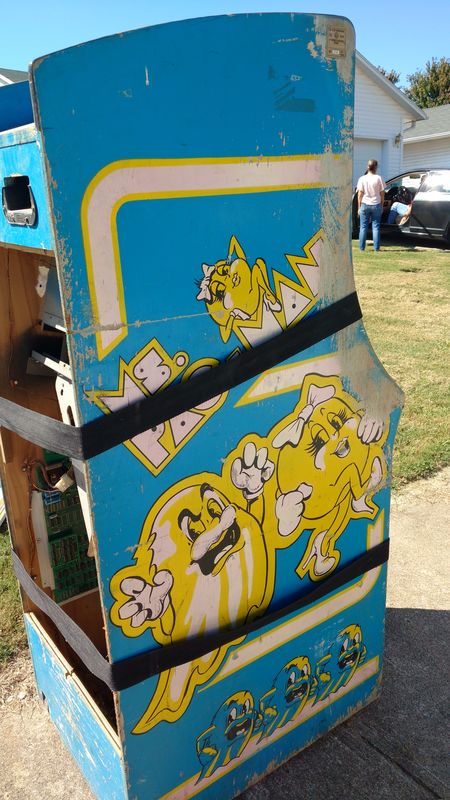 But, it has two circuit boards, the mounted one looks to be nearly new.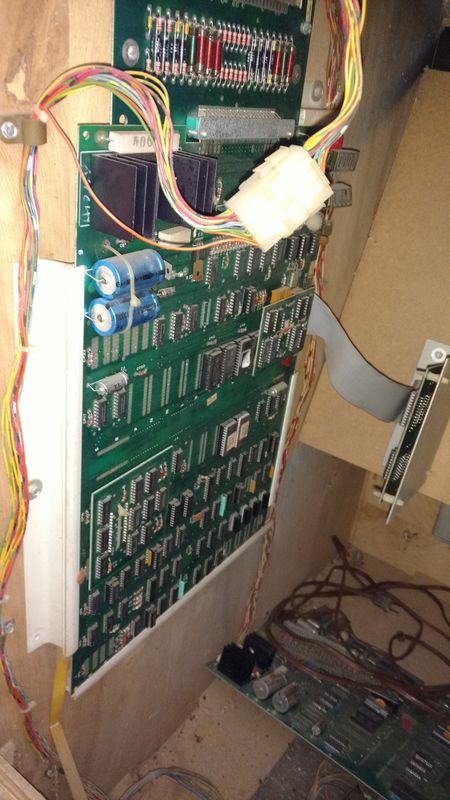 The other, not so much...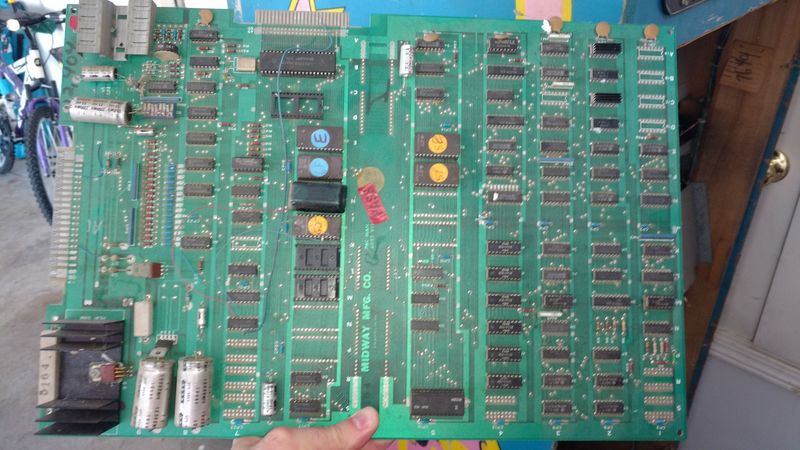 The display is intact and looks to be in reasonably good shape, though I don't know about burn in.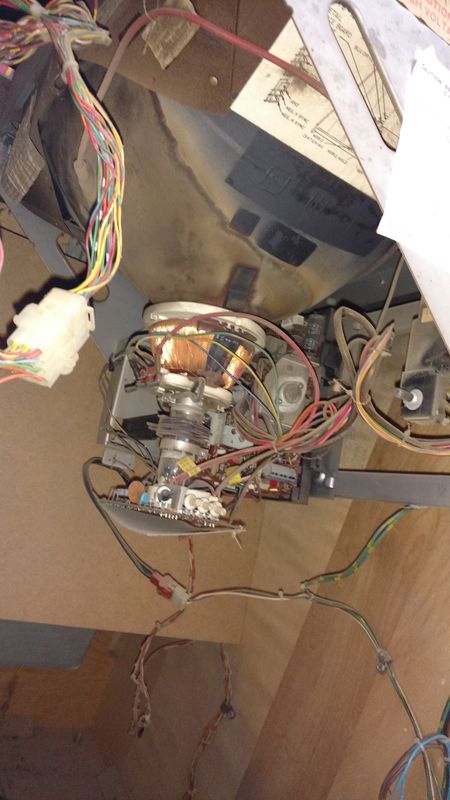 I couldn't pass it up though. So, $100 later, it's sitting in my daughter's garage until I get get back up with a trailer and bring it home.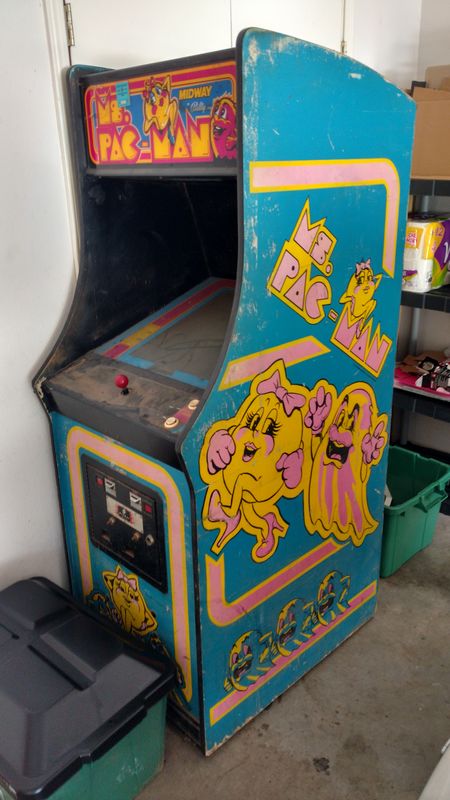 --SS