I noted that I would post why I didn't get as much done this weekend as I had planned.
So I picked up another old game: Zaxxon. I won't go into the full storry, but suffice it to say that it was in horrible shape.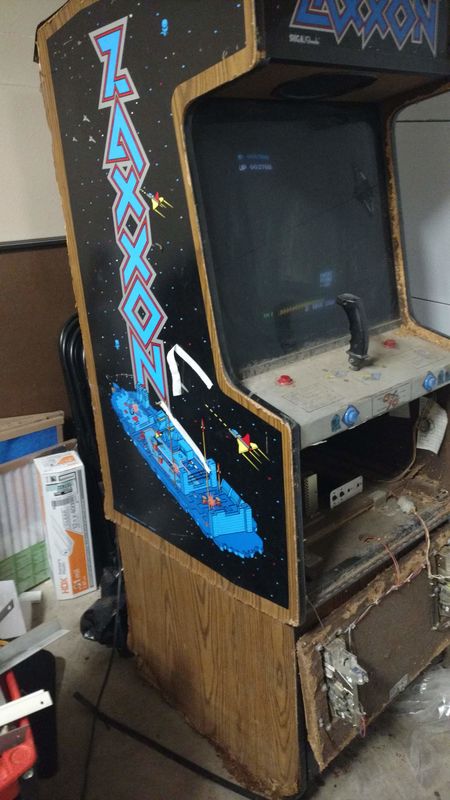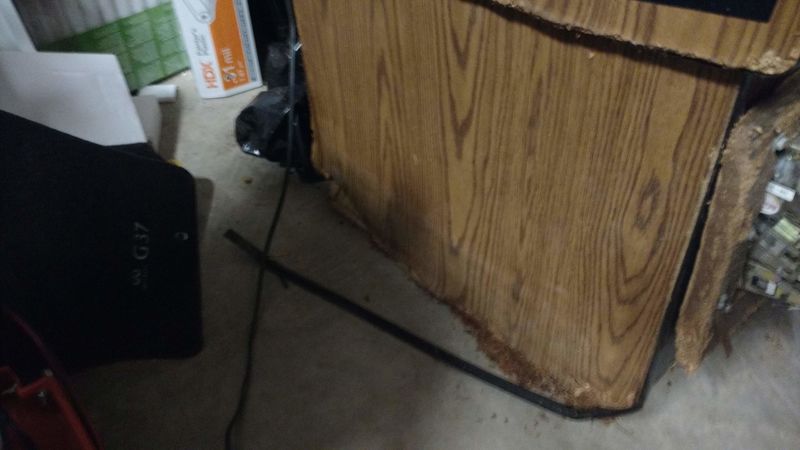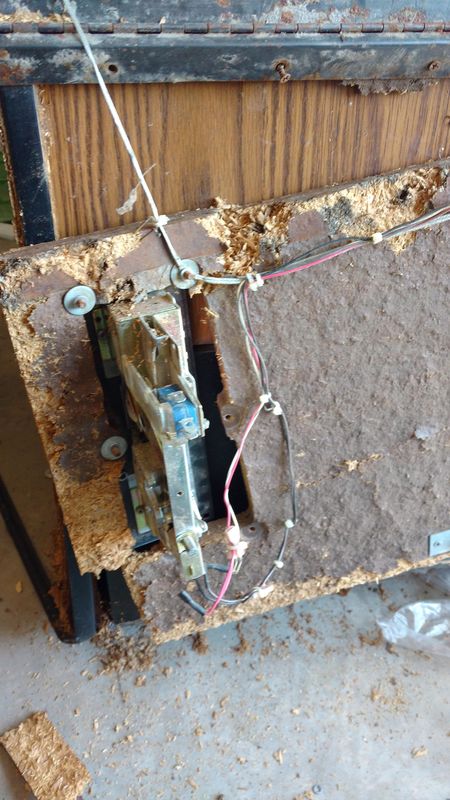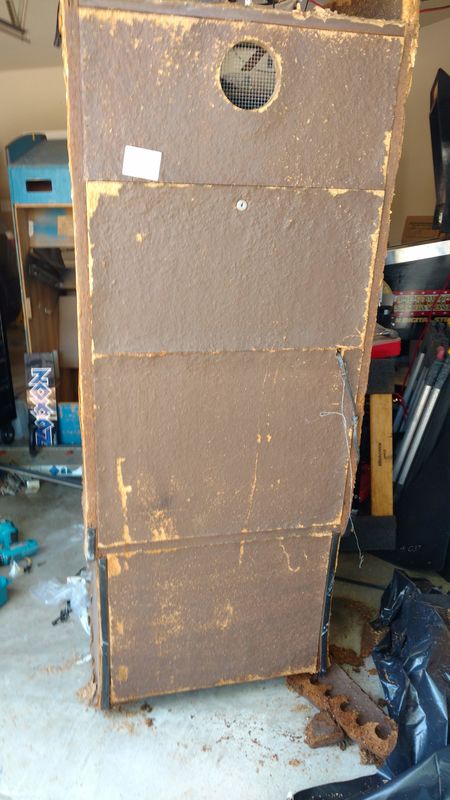 Water damage is an understatement! It had a nasty lean just sitting in the garage. The good news is that it does, in fact, work -- mostly.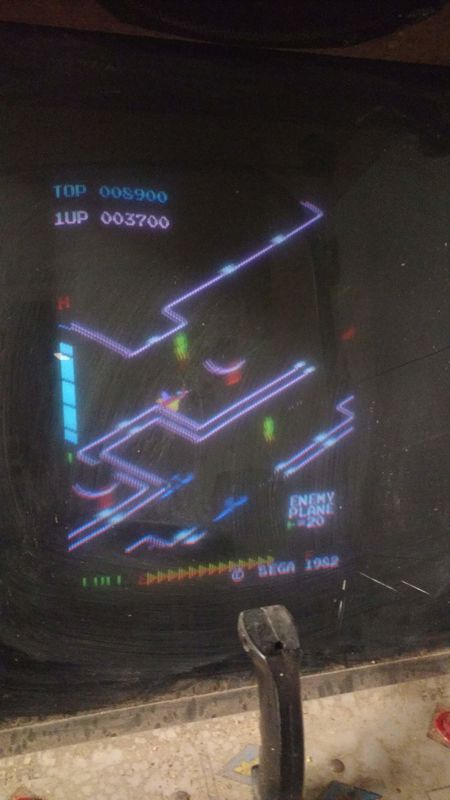 The brick sprites are missing, but otherwise it is functional.
I picked it up on Saturday, and Saturday evening I went out in the garage and realized that it had to go. The dank, musty smell was over powering. So Sunday I gutted the cabinet and cut it up for the trash.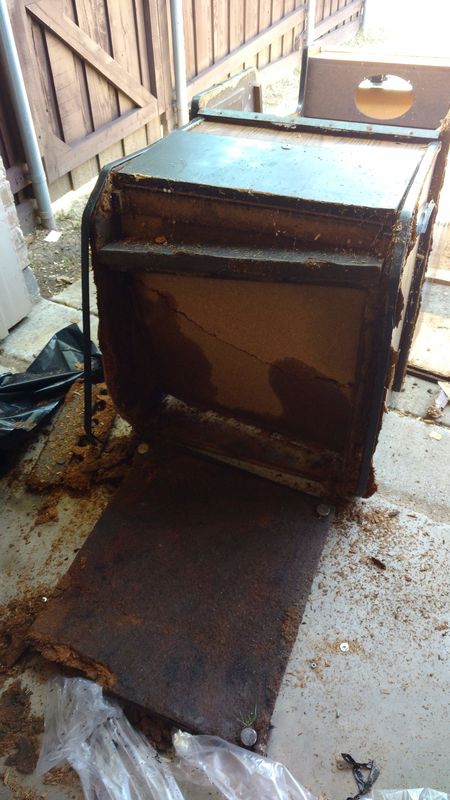 The parts are worth more than I paid for it, but there was definitely some "what the hell was I thinking" involved.
--SS