Okay guys,
I'm sitting at my comp, watching a movie, when out of the corner of my eye something sizable comes scurrying across the white carpet towards the desk. A flippin' spider comes towards me and tries to hide under the desk but due to the (thankfully) sh**y design gets trapped. I murdered his a** and went back to what I was doing, a little shaken.
Within the next five minutes, ANOTHER friggin spider of the same size and specie crawls under my bed. So I spend the next couple minutes removing items/potential hiding spots. Finally I found what I thought was the spider, hiding behind a black sock next to the wall. I told him he was ugly and huge, and was ready to kill him, but then ANOTHER one makes a run for it to the left, along the wall. I curse and kill that one, and then quickly squish the sock one. When I lifted the sock one, there were TWO of the same size and specie spider. Damnit! What the hell is going on here!
After looking around on the wiki, I had to figure out for myself what kindof spider I had just killed. I took a specimen that was the least-damaged and put him on a white CD sleeve. It took courage just posing his huge legs with tweezers. Here are some pics of the specimen: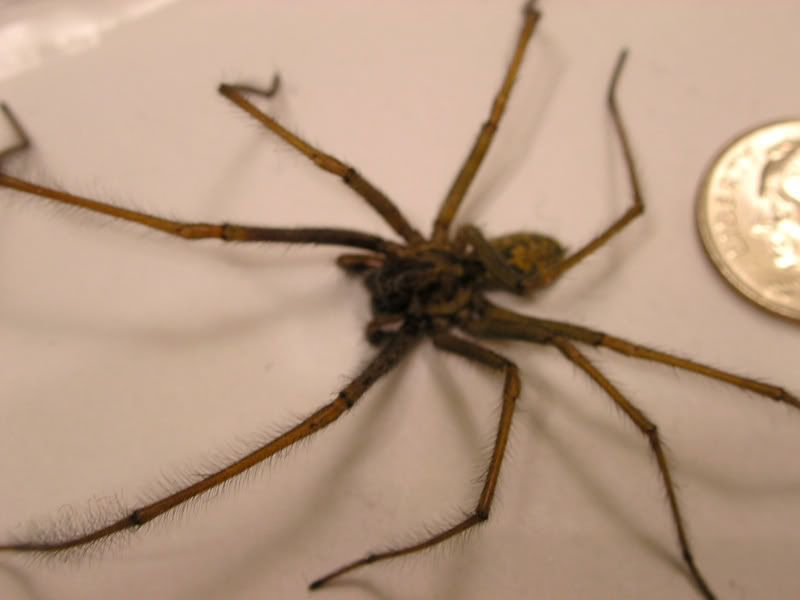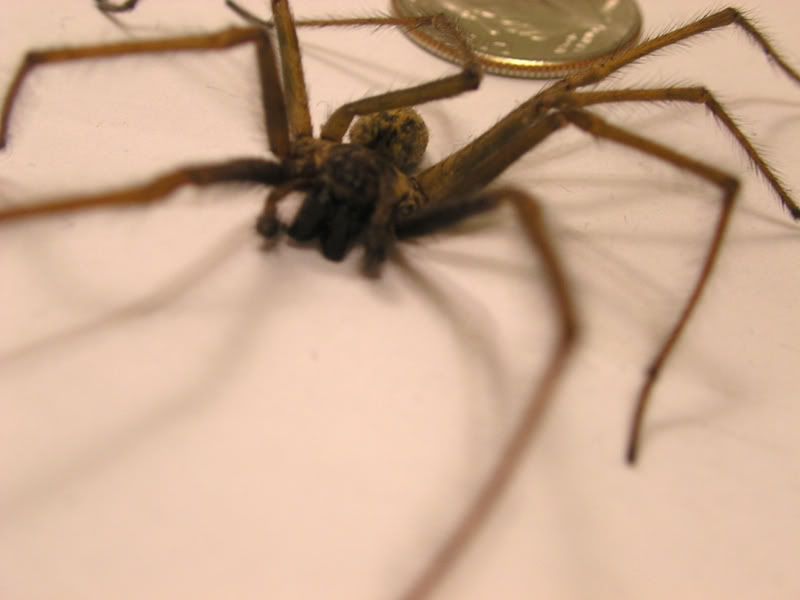 According to what I've researched, it should be a
Hobo Spider.
It matches the region and has the same gnarly looking fangly things. I guess that means I can rest knowing I won't die in my sleep from a spider bite, but still. I'm effing freaked. What should I do? Any home-owning gerbils here have experience with spider infestations? I'm afraid to open the water-heater closet. I'm fielding any and all suggestions.[/img]