Hey, here's some good news. Some more info:
https://moltengl.com/moltenvk/
Also, if Apple would choose to stick with OpenGL for stuff that isn't on Metal over Vulkan, they have completely lost it. I mean look at this (with a grain of salt)...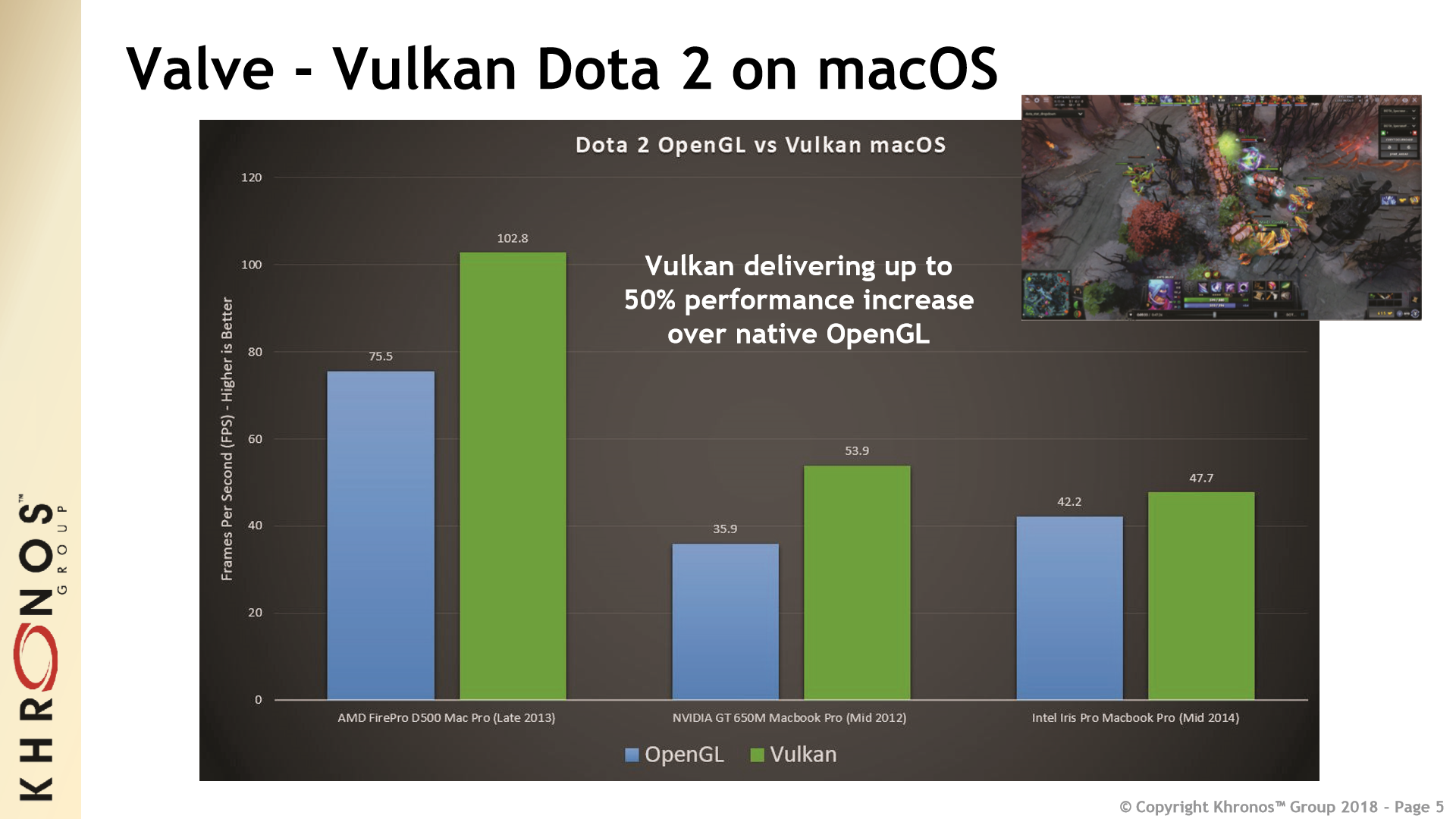 credit to Ars/Khronos for the photo. it is not mine.