Read all about it
here
.
Basically, due to forcing HPET to be activated as the system timer on all platforms (even when the platform did not default to using HPET) Anand managed to give RyZen a noticeable relative performance boost compared to the Intel systems in its review. That wasn't because RyZen was inherently faster, but because forcing HPET on slowed down the Intel systems artificially.
There were performance penalties to this misconfiguration that negatively affected Intel while having little to no effect on AMD (less than 1% either way). Some of the performance penalties were relatively small but others were massive: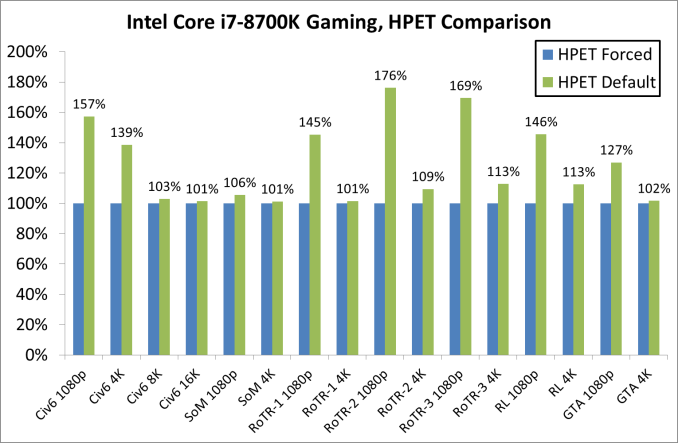 So, for all the people who were claiming that Anand was the only source of the "truth" about RyZen gaming performance online and that everybody else was some kind of pro-Intel idiot (TR included) you might want to backtrack. Once again, TR shows that it is the gold-standard for proper hardware reviews. I will give props to Anandtech for being honest and posting a detailed account of what happened to its review though.