Hi all,
I was recommended to ask the fine folk at TTR for there advice on my new build, so here I am.
I'm looking at building a media centre (MC) to replace as many of the various "boxes" around my television as possible. I'm hoping to run digital T.V. through the MC with the ability to record and burn programmes to disk, with pre-programming desirable. Other functions will be playing music and connecting to a surround sound system, I also want to watch be able to watch internet T.V. through the system, perhaps through a wireless connection. This will not be a gaming machine.
There are some limitations to the project that I should make clear
Firstly, the space i'm trying to utilise is 460mm (wide) x 380mm (deep) x 125mm (high) which would normally accomodated a video recorder. This is pictured below. (excuse the dust, this has'nt been cleaned out for years)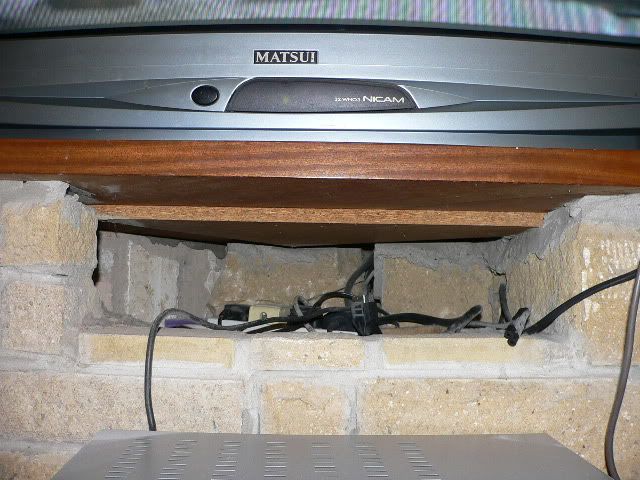 I can probably gain a little in height (about 30mm or so) by chiselling out the three risers in lower part of the brickwork, as below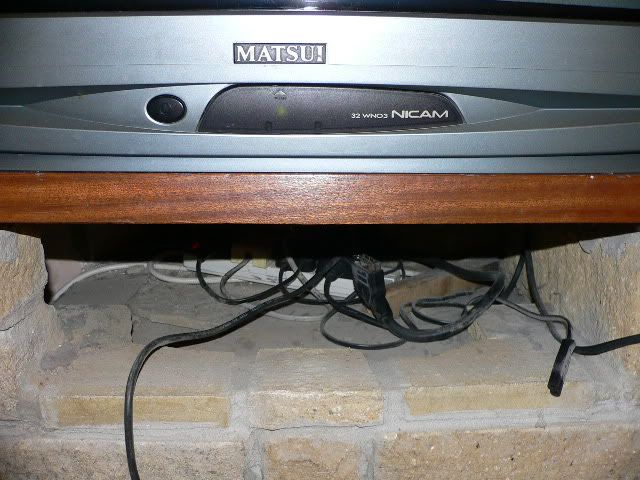 So i'll need either a Desktop or MC specific case, any (cheap) recommendations
I trade in computer components (mainly on ebay) and have a stack of motherboards in stock, so i'm hoping to use one of these to get the ball rolling (and to save money on buying a new one). I have decided on a Micro-ATX Microstar K8MM-ILSR (MS-6741) would this be a suitable board for the project? It has 3 PCI slots, which for the moment I know one will be used for a freeview tuner (UK digital T.V.) another would accomodate a wireless network card and the third would take a sound card (which i'm willing to sacrafice and use the onboard sound if necessary). I also have some P4 alternatives like the FIC P4M-800T should a P4 be more appropriate for the project.
I'm hoping that the onboard graphics of the K8M800 Chipset will be sufficient and that I wont need to by a graphics card for this machine (the T.V.-in and T.V.-out will be handled by the Freeview tuner)
So with all that in mind, does anyone have any opinions/ideas/advice for me?
Thanks in advance[/img]