Nature isn't all happy pretty life. Here's a sequence of shots I took over thanksgiving while visiting my parents. A deer had tried to cross over the lake shortly after the first freeze and the ice was too thin for her. It went partially through and was stuck out on the ice.
By the time I was out there any struggling had stopped and she was pretty calm and resigned to her fate.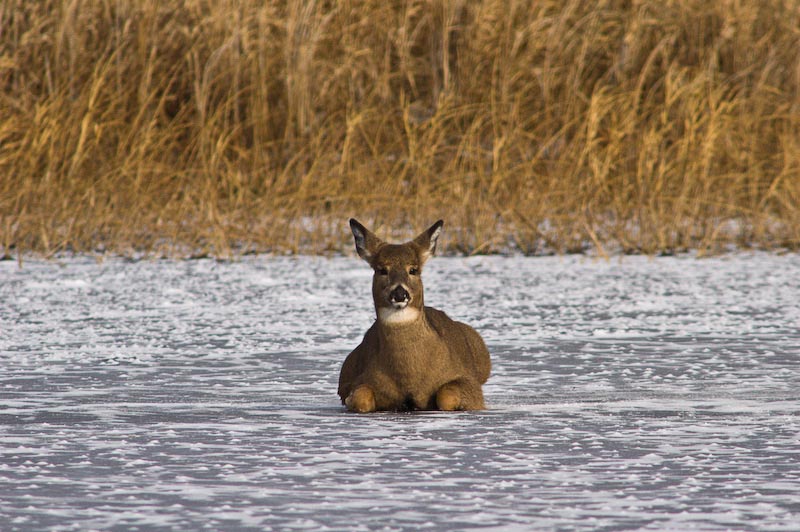 Maybe an hour later, she was losing strength and could barely keep her head up.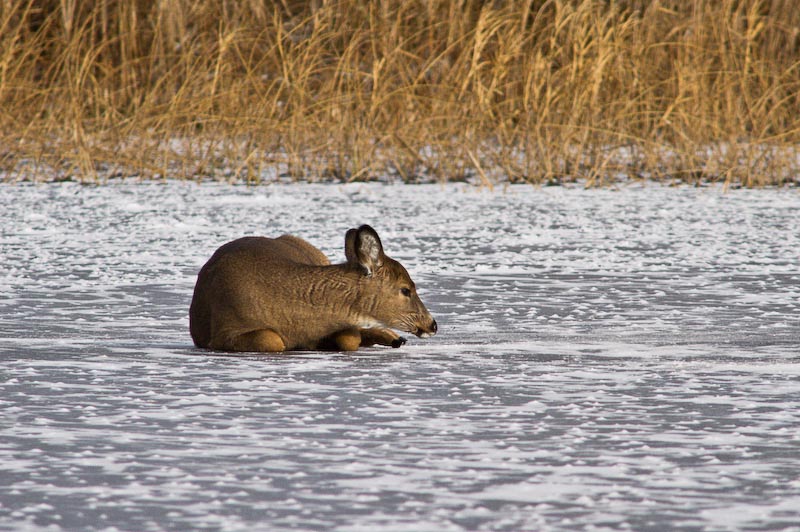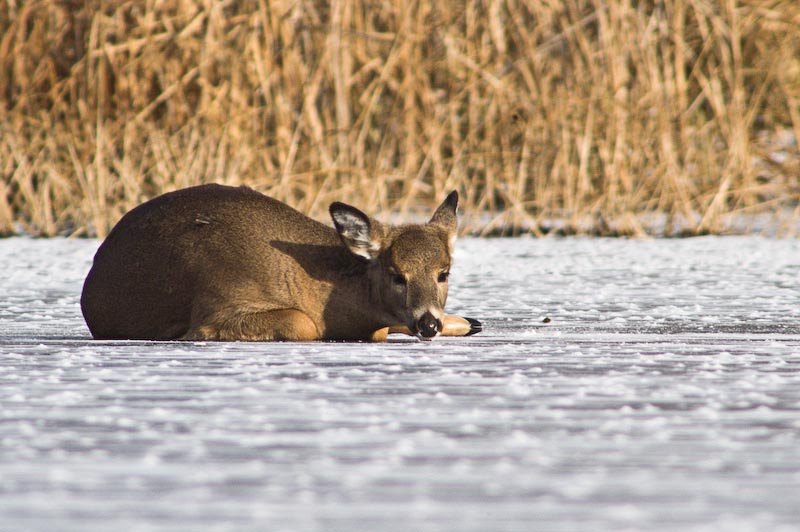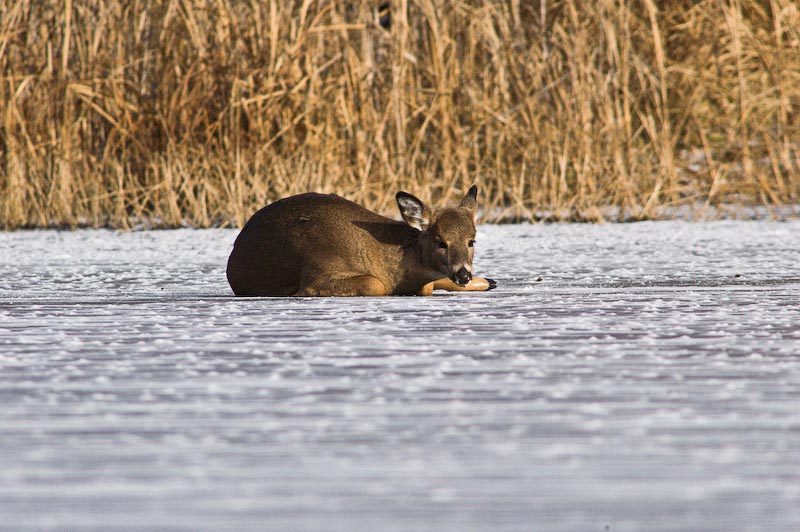 The ravens and eagles were keeping watch, waiting for the inevitable end.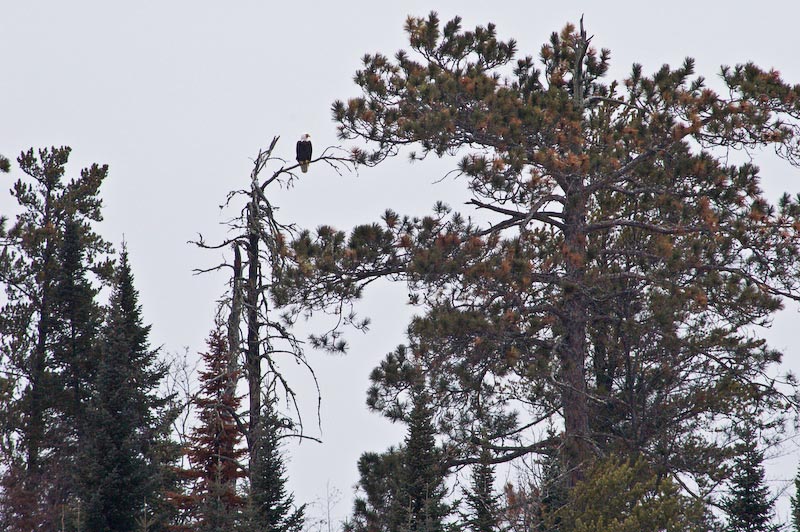 The next day the scavengers dined well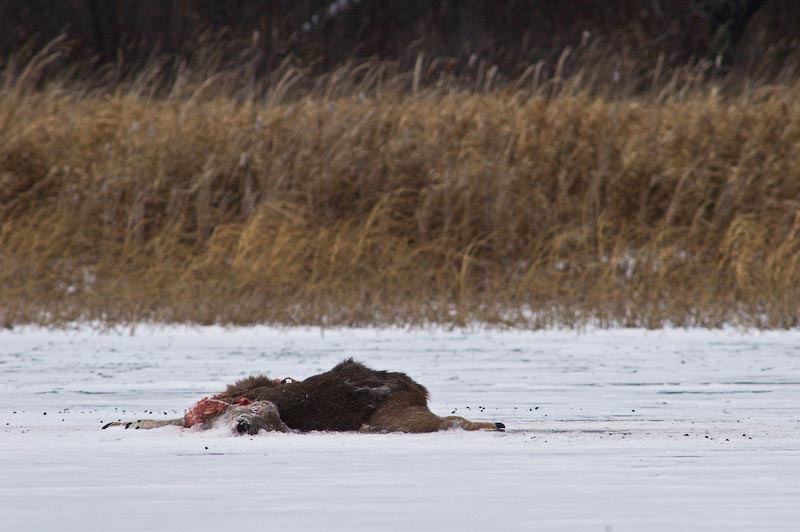 and a cold wind picked up and blew snow across the remains of what had been a healthy young doe a couple of days previous.