I'm a reasonably long-term reader of
Strobist
but I'm only not getting aroung to working on putting together a bit of a lighting kit. Just a quick test of a grid spot with fill somewhat gratuitously provided by an umbrella'd speedlight instead of ambient.
What better test subject than one of my battery chargers just done with filling a spare set of speedlight batteries?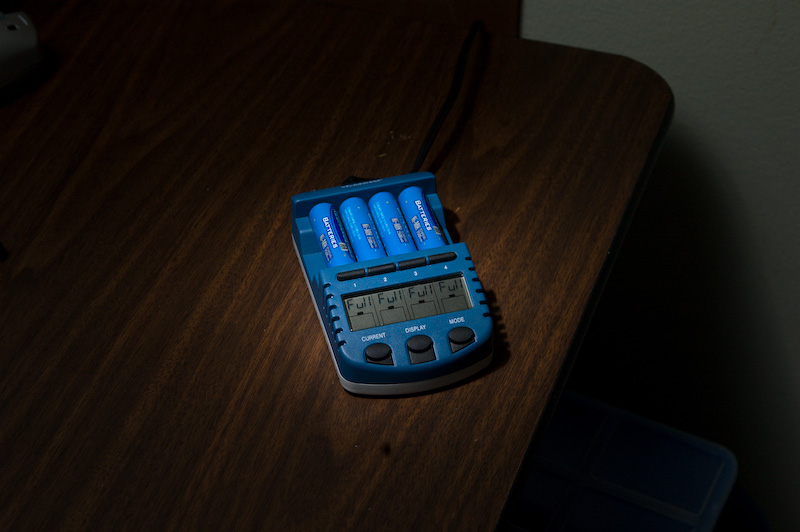 I guess it works. Now to wait for a few more goodies and plan some shooting.