Hello everyone,
To start off, I did notice the gigantic thread regarding the Samsung LCD TV, but I opted to make my own thread because of the different model # and my issues are a bit different than what that thread covers. However, if you feel this thread should be merged with the other, feel free to do so.
So, my husband and I bought a refurbished (first mistake) television from a local store. Within 4 weeks we started having really random problems. Including:
1) At first the TV randomly turned on, I didn't think much of it then (because the tv has touch control buttons I thought maybe some dust or something made it suddenly turn on), but when I turned it off and then turned it back on about 5 minutes later, the tv had automatically put itself on Store Mode.
2) Recently the TV would automatically start as soon as we plugged it in the wall.
3) The red power LED light quickly blinks (it's almost a constant stream of light with a few blinks now and then) as if it were receiving input from a remote, but we had taken the batters out to make sure this wasn't the case.
4) Sometimes the TV is okay for about an hour or so, but as soon as we plug in anything HDMI related it starts to change inputs, the tv is "locked", no buttons either on the remote or on the tv itself are responsive. One time this happened as soon as we turned on our Playstation 3 even though the HDMI WASN'T plugged into the TV yet.
5) The TV randomly switches to tuner and refuses to switch to any other input. The first time this happened I had the PS3 on and I put Netflix on, suddenly the TV switched to the television input (we don't have cable or anything so it was a black screen) and was completely unresponsive to any buttons on the remote or the tv itself, and the red LED was constantly shining. I had to unplug it directly from the wall to turn it off.
I read in many places that sometimes the capacitors are the problem, so I took some pictures of the back of the television which you can view below. My husband and I thought the capacitors looked fine, but maybe we're overlooking something as we're not very sure how it's SUPPOSED to look, only that this is how ours currently looks. One thing I noticed was that our board has the 4 capacitors on the left, for some reason I thought there should actually be 5, but maybe that's because we have a different model #. My husband's cousin is pretty good at fixing electronics so we were going to let him look at it, except because we can't really find anything wrong by looking at it, we're not sure if it would be a wasted trip or not.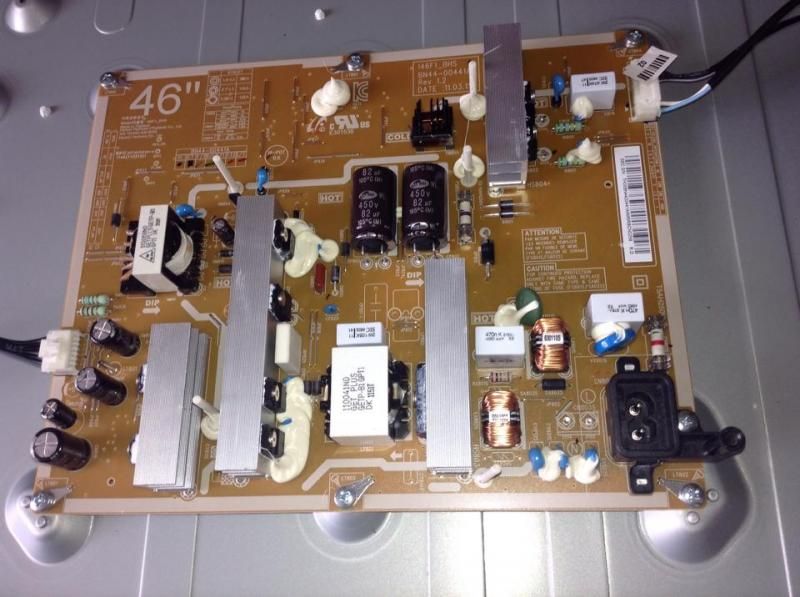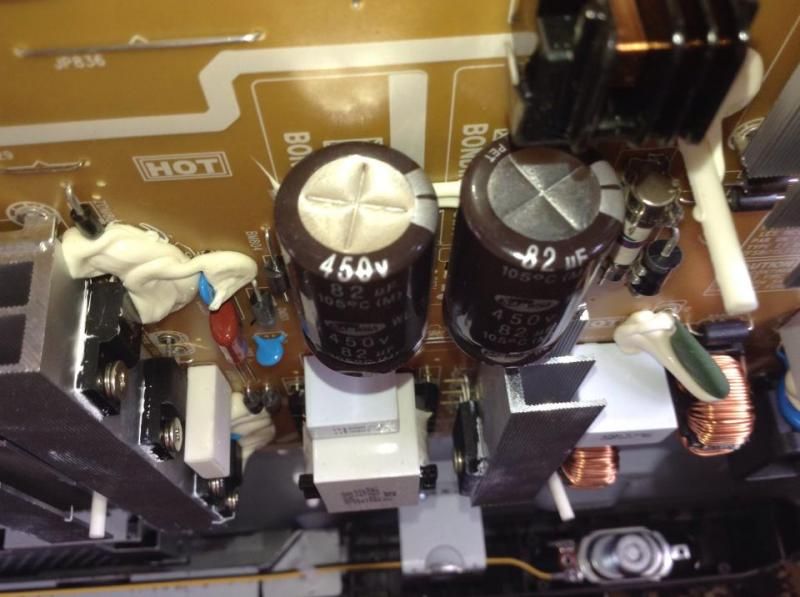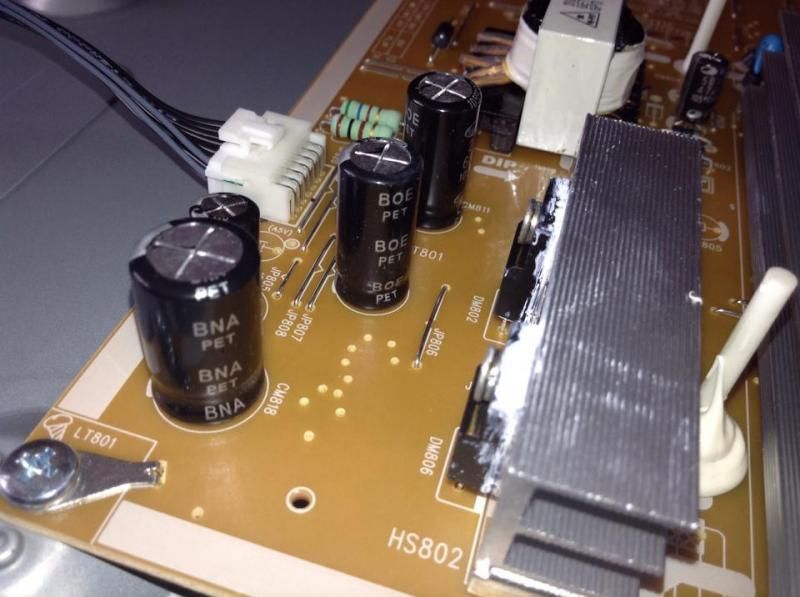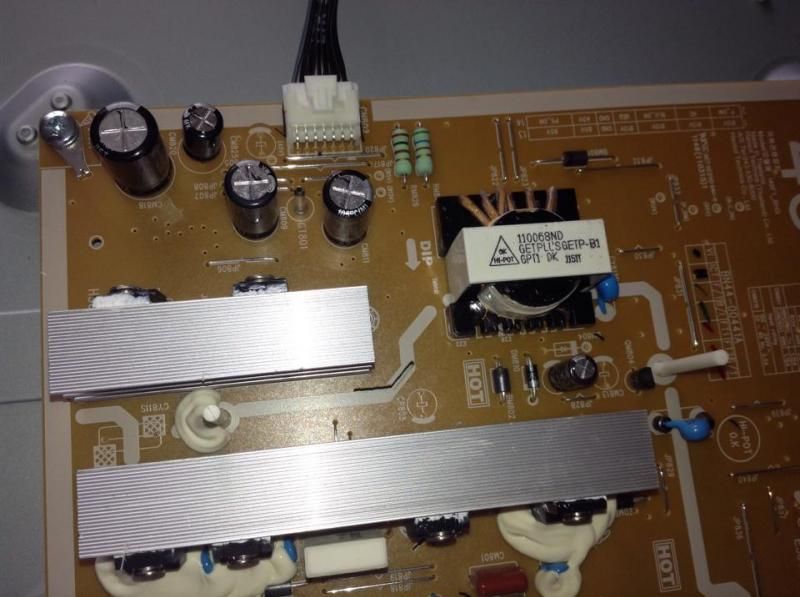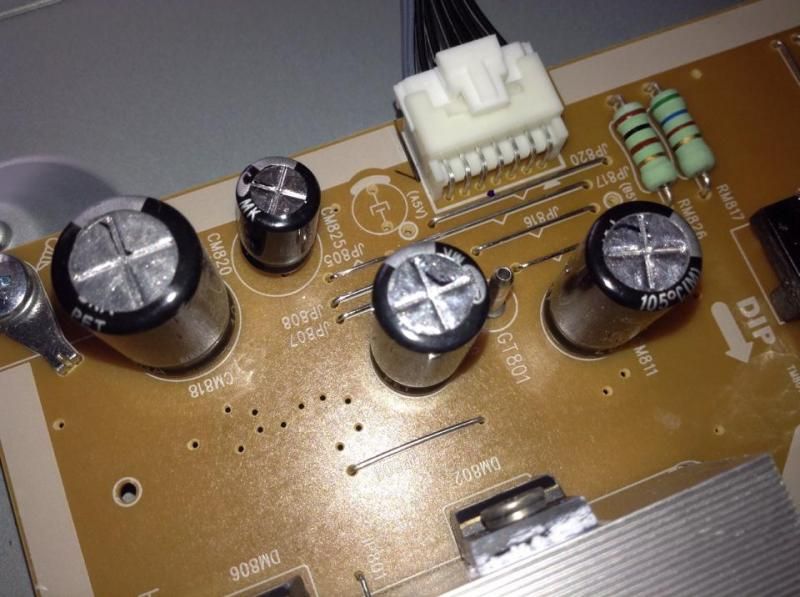 If you need any clarification please let me know. Any advice would be great. Thanks. [And no, we don't have a warranty].