Hey guys. Just wanted to share a recent dry ice run on my new Phenom II X6 1090T.
The Dry Ice Inception - Phenom II X6 1090T @ 5.5GHz
http://www.youtube.com/watch?v=QO7bFagpKOM
The Setup
[/CENTER]
The Results
[CENTER]
5.547GHz Core #1 SS (Couldn't get a valid at this speed for some reason)
5.5GHz Core #1
[url="http://valid.canardpc.com/show_oc.php?id=1308286"]Validation[/url]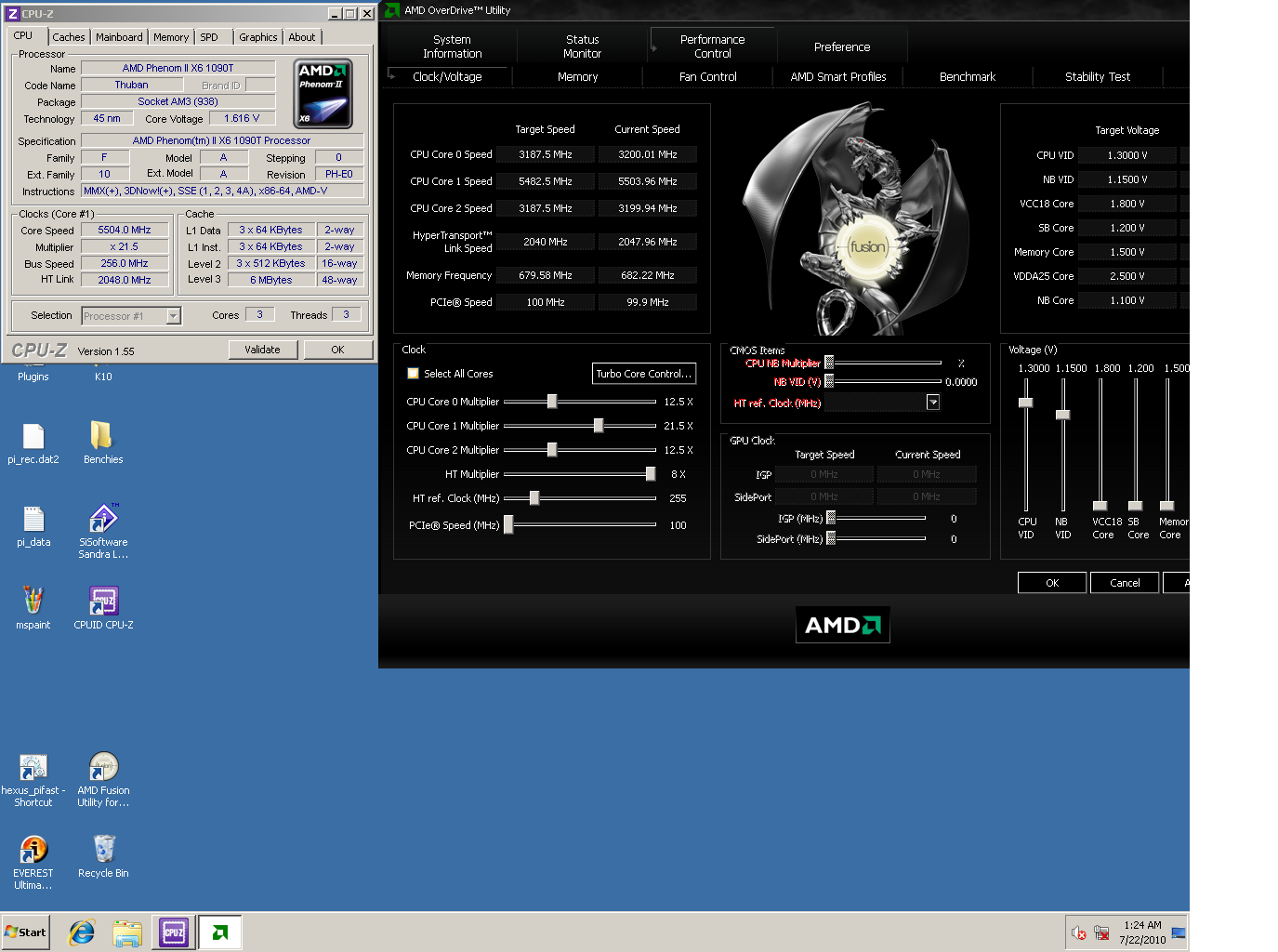 12.844s SuperPi 1m
13m 30.328s SuperPi 32m
4.93s wPrime 32m
[/center]
Only a few results worth sharing. Next run I promise more results!
Oh and there is an all 6 core max OC result in the video that I didn't SS.
For more of my overclocking stuff check out my personal blog here:
http://slappablog.wordpress.com