I've recently bought a Xonar DX sound card. After installing the card and the drivers I noticed something really strange: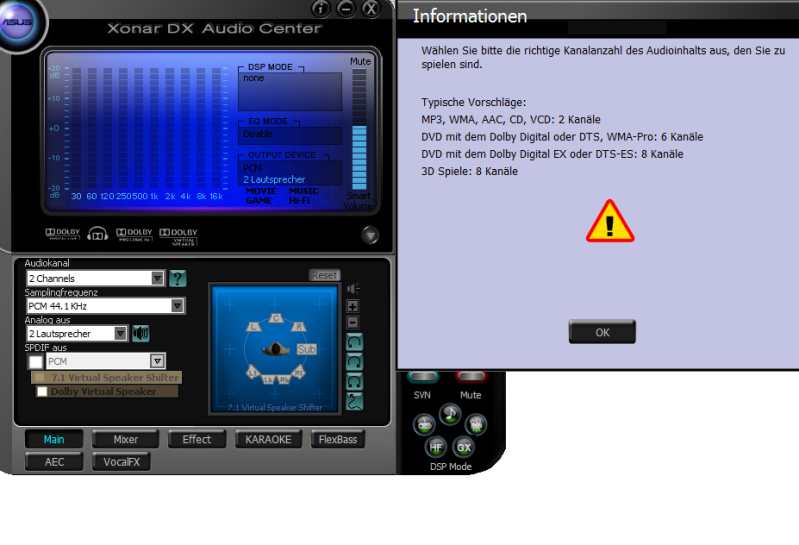 "These drivers must be wrong!" I thought so I went to the Asus website and downloaded the latest drivers there.
Still German.
"I'll take this opportunity and download better drivers!" I thought so I got the Uni Xonar drivers and installed those.
Still German.
Why on earth is almost everything on my Xonar in German? And how do I set it to English?
My Windows is in English and the text on the box of the Xonar was in English as well.