Or, "because I saw a deal I couldn't pass up on NewEgg"...and this seemed like a more fun place to post the beginnings of my project than the computing threads.
This will actually be my only AMD system in the house, and that's because of what I had to start with. The HP ProLiant MicroServer (AMD Turion II N40L 1.5GHz dual-core)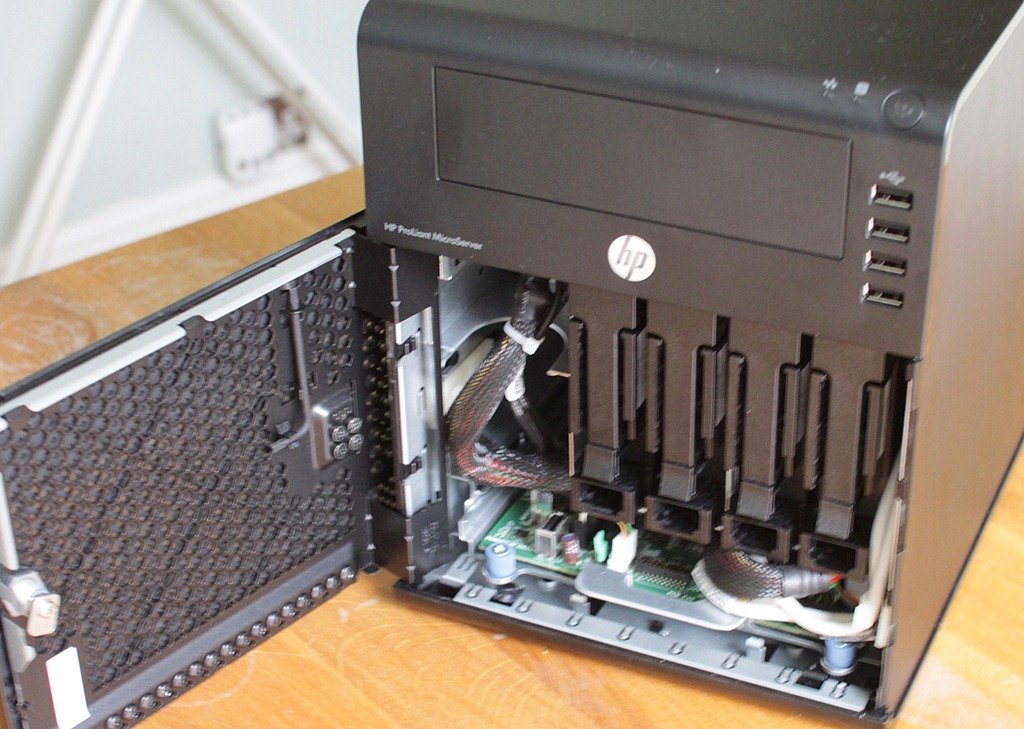 I have done the following additional work so far:
-Stripped the 2GB memory module and went straight to 8GB (2 x 4GB)
-Installed a SATA DVD-ROM
Added the HP Remote Access card (for lights-out management):
Purchased and installed the not-officially-supported (but compatible with the mini-SAS connector of the server) HP P410 SmartArray RAID controler with 256MB cache:
Right now, I plan on running a 1TB drive in the first bay, and three 2TB drives in RAID-5 in Bays 2-4, with MS Server 2012 Essentials. I'll have a single 2TB eSATA drive for backup. I haven't done the software yet; I'm tempted to replace the 1TB with a 2TB and go all RAID-5, but that'd be another expenditure.
Thoughts?