Just caught this tiny guy crawling on the wall, so I caught him in a plastic bag for ID: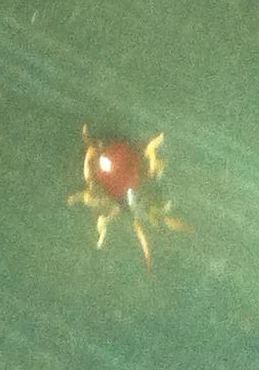 You can see about as much detail with this cropped iPhone pic as I can with the naked eye: a round, shiny, red abdomen, dark or black head/thorax, and yellow legs. He's very small, maybe an 1/8", tops. Any ideas?
EDIT: Location is Washington, DC, but I just hiked up by the MD/VA/WV convergence, so he could have hitched a ride home from there.