Showed up on my doorstep yesterday...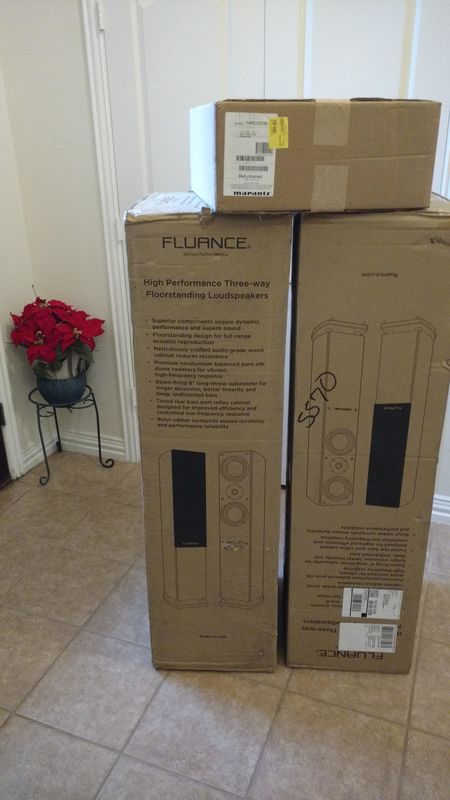 For those that have been following my
"Recommend a 65" TV -- the less SMART the better"
over in the
Visual Haven
you might remember that I said I had ordered a Marantz NR1508 reciever and Fluance XL7F speakers. The arrived.
The speaker boxes... well, they are over five feet tall.
Nicely double boxed.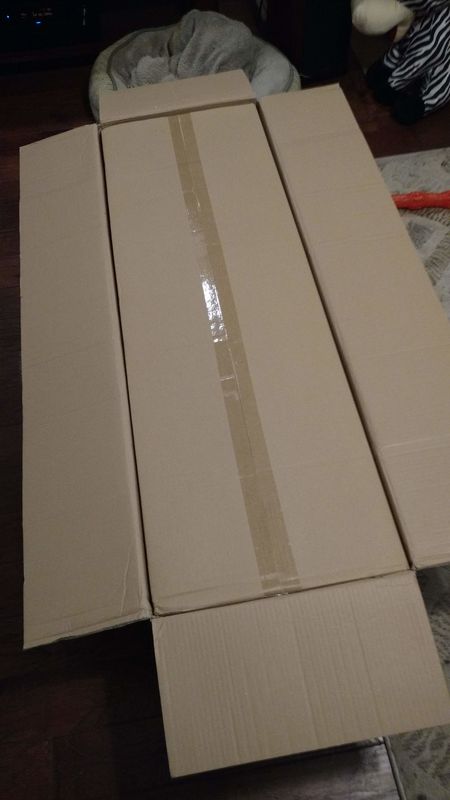 And well protected inside the boxes. You do end up with little styrofoam balls all over the speaker grill. Static cling is a pain in the rear. As is getting a 50lb speakear out of the box by yourself. I managed to do it withough throwing out my back, or hurting the speakers, but I suspect I picked up a bruise or two.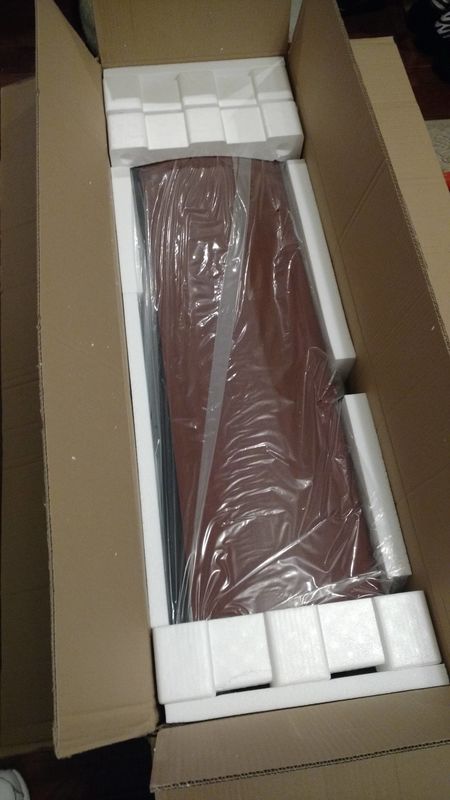 Here are a few "glamor shots". Apologies for the occasional fuzzy focus -- cell phone pictures...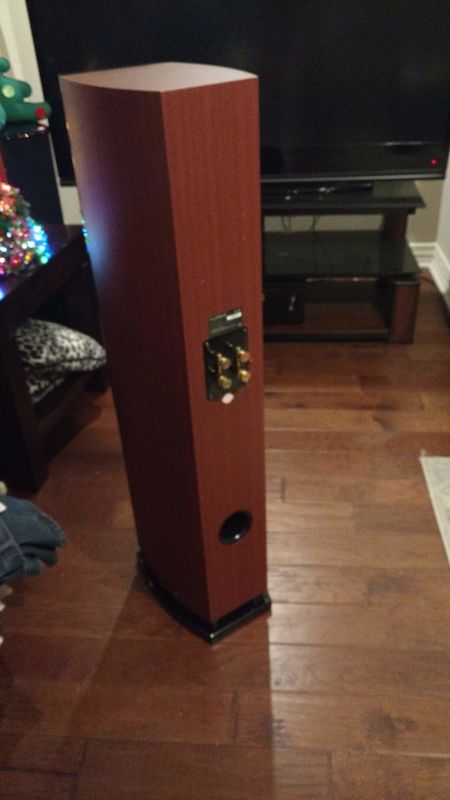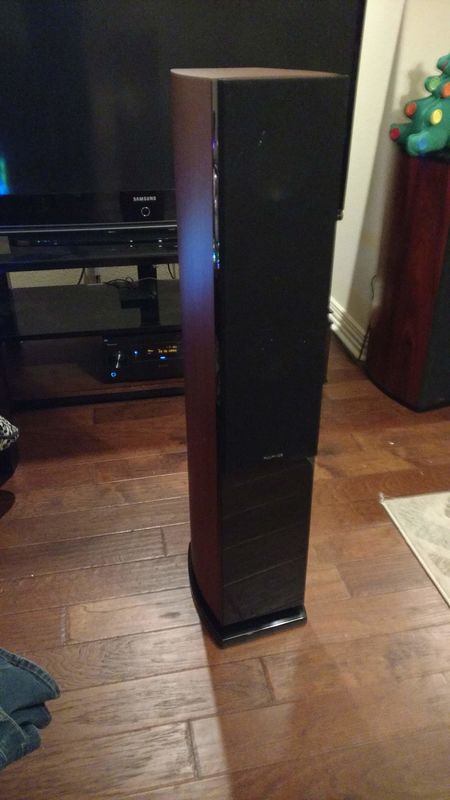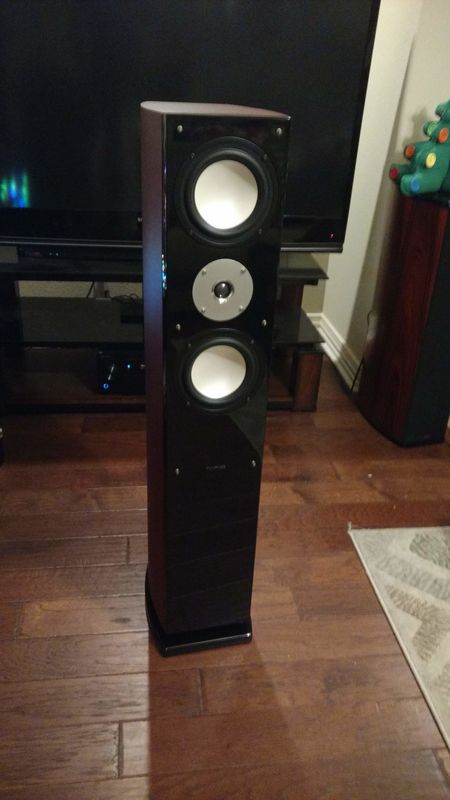 Did I mention that the boxes were big? It takes a big box to ship a big speaker, and these things are tall. I read the measurements, but until I saw them in person, I didn't translate that into any real concept of how tall they really are. For their size, they actually seem pretty light -- even though they are about 50lb per speaker. The Onix Rocket RS-550s I have downstairs are also about 50lb a speaker, but because they are a good bit shorter, they "feel" heavier.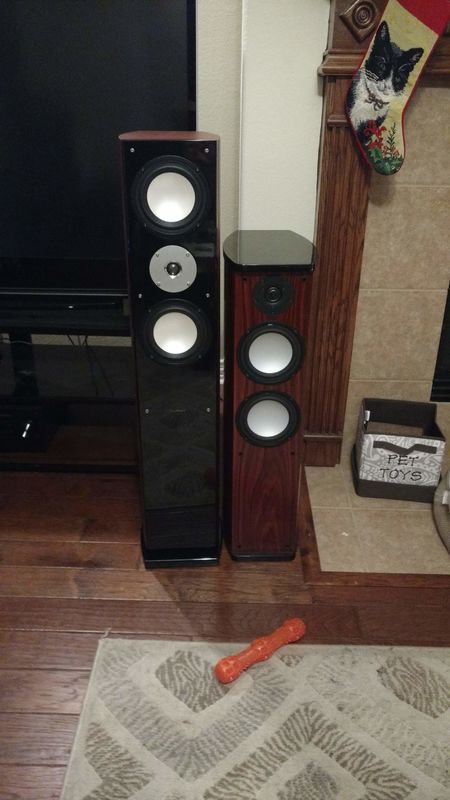 The XL7Fs are destined to go upstairs, but wanting to play with the new toys, I set them in place of the Rockets downstairs. Did I mention they are tall?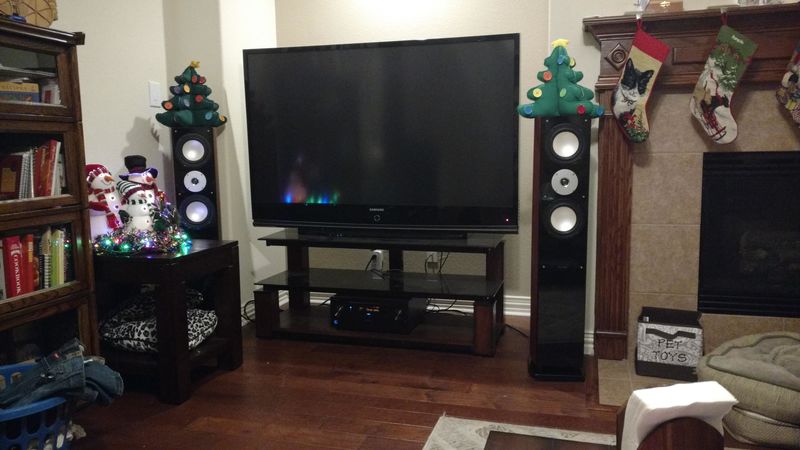 Needless to say, the wife was not thrilled when she got home. Something about "giant speakers". Now, she knew I had ordered them, that wasn't the problem. They don't look so bad all buttoned up, though the right hand one does block the TV from the far two seats on the sectional.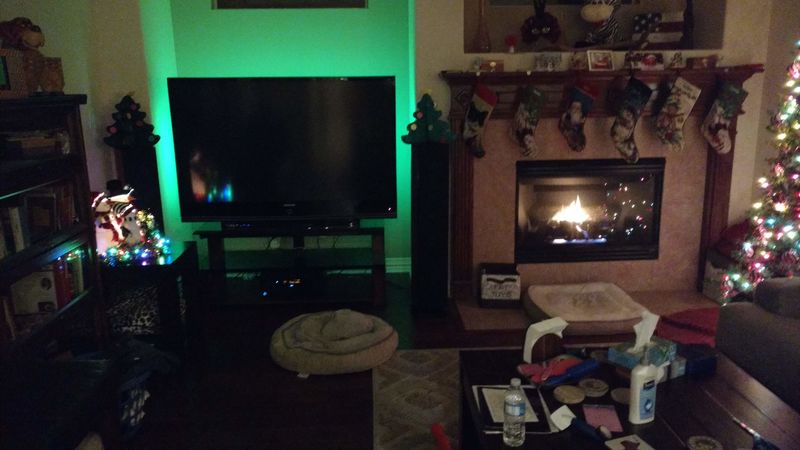 As I noted, these are heading upstairs. However, their height causes problems, even up there. I was originally going to set them in a nook, similar to what the downstairs TV is in. However the are so tall, I can't mount the TV above them as the view angle would not be pleasant. So, I'm going to have to re-think the upstairs TV setup. I do have a large wall, to the right of the nook I was going to use, so I'll probably rotate everything 90 degrees. It will let me space the speakers a bit more and leave plenty of room for the TV. I'll just put the Ms PacMan in the nook instead.