My wife thinks I'm nuts but I saw this in a local antiques shop and couldn't resist: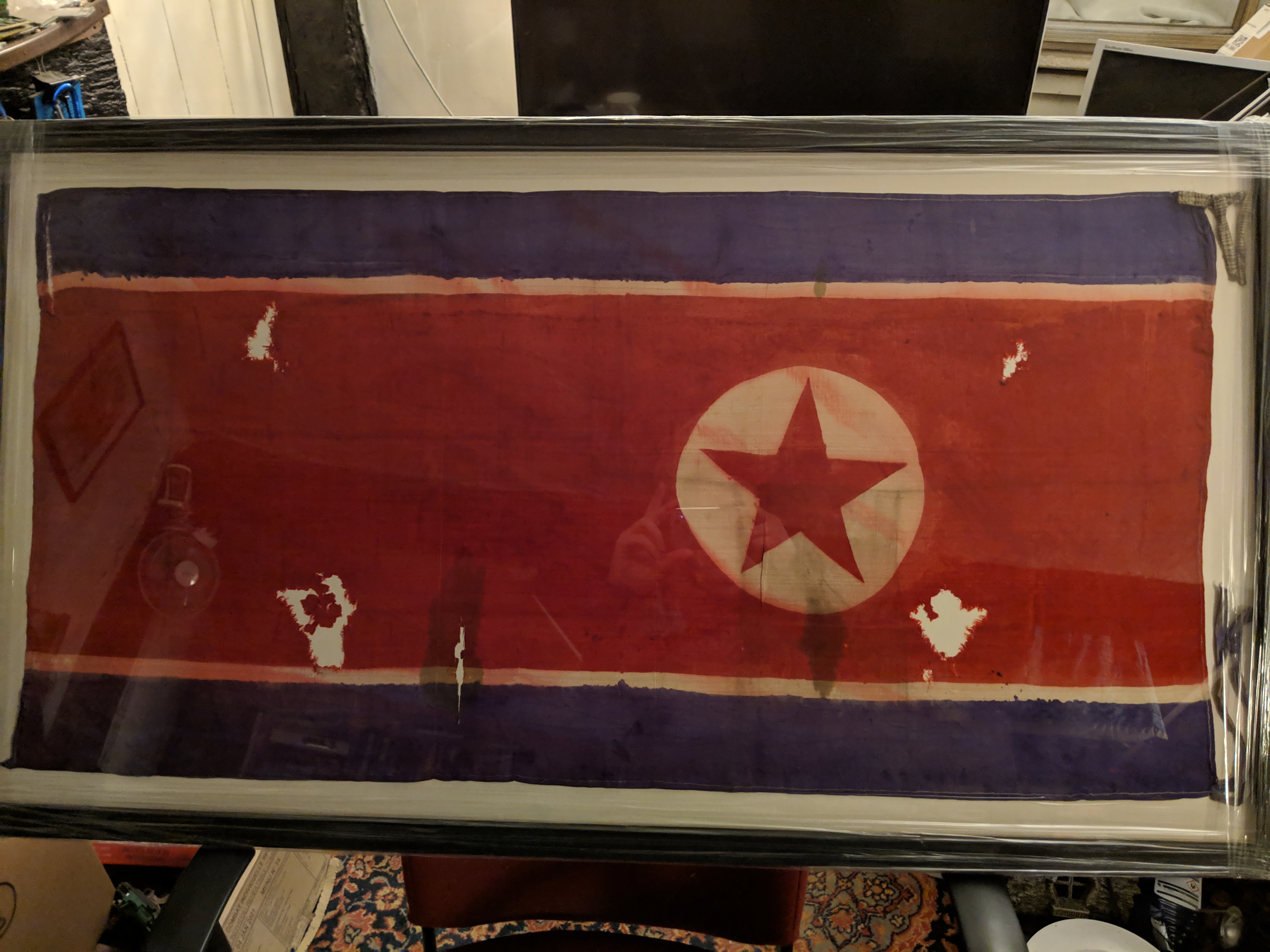 I don't know much about the history of it but it came with a letter to the guy who brought it back dated November 1951 confirming he was due the Korean medal but that for now all he was getting was an inch of ribbon.
It's made of silk but is very badly stencilled / hand painted rather than being stitched together like a proper flag.
I know it's the wrong way round in the frame... this was either my mistake or a deliberate attempt to preserve the main side from light damage, I'll let you decide
Anyway I hang it vertically as I don't have a space big enough to hang it the other way so you can't tell when it's on the wall.